StudentFilmmakers Magazine: What was one of your most favorite or memorable scenes to shoot and why?
David E. Elkins, SOC: My favorite was not as a camera operator but when I was first working as a First Assistant Cameraman. It was on the critically acclaimed, award-winning television series, "The Wonder Years". So many episodes reminded me of my youth since I was approximately the same age as the characters were in the 60's and 70's when the show took place. I had the good fortune to pull focus on 26 episodes which were truly my "Wonder Years".
StudentFilmmakers Magazine: Apart from focus pulling what else is required from a First Assistant Cameraman? What are some of the most important skills every First Assistant Cameraman needs to succeed?
David E. Elkins, SOC: In general, I believe that the most important job of the 1st AC is to make the DP look good. Keep quiet, do the job and don't make waves. Specifically, the 1st AC keeps the shot in focus during the take. They must carefully watch the rehearsals, maintain the camera equipment, oversee the general operation of the camera department and be available for anything the cinematographer needs at any time. A good 1st assistant does the job without anybody knowing that they are doing it – they are invisible. Keeping your eyes and ears open at all times and anticipating what the DP is going to ask for before they ask is a sign of a good First AC.
StudentFilmmakers Magazine: What was one of the most important things you learned on set?
David E. Elkins, SOC: Stay within your own department, don't act like a know-it-all, and pay attention at all times.
StudentFilmmakers Magazine: If you could share 3 Quick Tips for Camera Operators, what would they be?
David E. Elkins, SOC:
Tip #1: Watch rehearsals.
Tip #2: Listen to the DP and Director.
Tip #3: Practice your craft as much as possible.

Book Spotlight
The Camera Assistant's Manual, 7th Edition
By David E. Elkins, SOC Book Review:
"In its seventh edition, David Elkins' book retains its stature as a Must-Have reference – not only for aspiring camera assistants, but all practitioners of the trade. Elkins has impressively updated this quintessential classic, leaving no question unanswered."
~Tom Ackerman ASC
Excel as a Cameraman in today's evolving film industry with this updated classic. Learn what to do – and what NOT to do – during production and get the job done right the first time. This seventh edition covers the basics of cinematography and provides you with the multi-skill set needed to maintain and transport a camera, troubleshoot common problems on location, prepare for job interviews, and work with both film and digital technologies. Illustrations, checklists, and tables accompany each chapter and highlight the daily workflow of an Assistant Cameraman (AC), with expanded sections on problems and troubleshooting, updated formulas, tables, and checklists, as well as new information on the differences between working in the United States and UK and additional information on working with digital technology. This is a must-have for anyone looking to succeed in this highly technical and ever-changing profession. This book features a comprehensive companion web site that offers plenty of useful resources, including online tutorials that ACs can easily access while on location and supplementary downloadable forms and checklists.
Order your copy of the book, "The Camera Assistant's Manual, 7th Edition", at the StudentFilmmakers Online Store today.

David E. Elkins, S.O.C., has over 30 years of professional experience as a Camera Operator and First Assistant Cameraman, working on feature films, television series, commercials, music videos, educational films, industrial films, and much more. He has also taught classes and workshops on both the East and West Coasts of the United States. He has been an active member of the International Cinematographers Guild Local 600 since 1989 and the Society of Camera Operators since 1992. www.davidelkins.com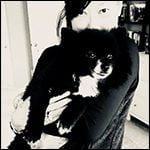 Interview conducted by Jody Michelle Solis. Jody serves as Associate Publisher for StudentFilmmakers Magazine (www.studentfilmmakers.com), HD Pro Guide Magazine (www.hdproguide.com), and Sports Video Tech (www.sportsvideotech.com) Magazine. She enjoys content creation, shooting/editing video, and teaching dance/yoga.