Pictured above: Shooting Arri Alexa Mini with Ultra Wide - Glendale skatepark. Photo: @thinkmillergroup.

What technologies have driven change in action sports Film/TV production over the years?

Todd Grossman: While the most significant changes have been born out of image quality and the ability to move the camera in ways never imagined, some core action sport filmmakers still pride themselves on using older technology that mirrors skateboarding's original voice. Let's break it down ..

(Pictured above: Chase cam for Arch Motorcycles - Willow Springs Raceway. Photo @bluerockcreative.)

Skateboarding videos really found their voice in the early 90's with the advent of the first gen 3-chip digital camera, the legendary Sony VX-1000. At the time, nearly all action sport filmmakers used it with a Century Optics MK1 ultra-wide fisheye; aptly called the 'death lens'. That lens, coupled with the crispness of the VX-1000's image, gamut/color range, and top handle for underslinging the camera when follow cam shooting, made for such a memorable look that some skateboard filmers still use it today.

New tech has exploded so rapidly you'll now even see follow cam angles shot from drones (like the DJI Mavic series), or selfie stick 360 cams giving you impossible perspectives (like the GoPro Max and Insta360 series), and of course a growing list of full frame mirrorless cameras like the Sony A7s and just announced Canon EOS R5 (a camera that shoots 8k raw and up to 120 frames per second in 4k!). Advancements in these cameras have allowed for incredibly creative angles, eye catching slow motion, and unparalleled image quality.

Finally, the most significant advancement has been the rapid reduction in size of 3-axis stabilized gimbals, like the DJI Ronin series. These gimbals have replaced the handheld shake of the past with buttery smooth, Hollywood worthy, Steadicam … for a fraction of what it used to cost! Now you can 'fly' a full frame camera with high-end glass and create polished cinematic shots by yourself.

A bonus mention definitely goes out to the advancing technology for in-camera digital stabilization on devices like the Go Pro and latest gen smart phones. Within a gen or two they should be phenomenal.

In the coming years we're going to see processors advance so fast that cameras will record all focal planes 'in focus' and at all apertures at once; giving you the ability to adjust exposure and 'pull focus' in post. We're already beginning to see live compositing and in camera motion tracking trickling down to prosumer models! All of this equates to more tools for content creators to become ever more inventive and visual storytellers.


Shooting @jeremymcgrath - Lake Perris Dirt Track. Photo: @evoke_emotion.

When filming extreme sports, what are some do's and don'ts when it comes to positioning yourself and shooting in extreme terrains?

Todd Grossman: You'll get the most incredible shots if you know the sport and athlete well enough to know exactly what they're going to do and where they'll end up. In the early days of the X-Games, I was the first ever live followcam operator for skateboarding, inline skating, and BMX park. The primary reason was the athletes knew me, and they both trusted that I would be in the right place to get the shot, while also not being where they were headed.

Once you have that down, you can focus on things like your personal style, more compelling angles, and which gear best suits your sport or subject. For example, one common mistake I see a lot of are high angles when athletes are riding vert, or dirt bikes are blasting off huge kickers. Typically, you'd want to showcase what's most impressive about the trick you're filming. So, if someone is going twelve feet out on a vert ramp – being low, accentuates the scale of it. Likewise, if you're filming a dirt bike jumping sand dunes, you might want to counter it with a low flying drone to maximize the move, while still showing height. That said, keep in mind that's it's not always about a moving camera, sometimes a static pause can bring you an impactful moment. Let the trick speak for itself.

Over the past few years, I was fortunate to have the opportunity to shoot and direct some moto spots with Gard Hollinger and Keanu Reeves of Arch Motorcycles. For these projects we'd search for mountain roads with ample switchbacks, so the bikes could carve turns then race past tall pines in the straightaways. The diversity of shots brought dramatic pause to the more driving moments. All shot with drones, handheld cameras, and high-speed follow cam (using vehicle and motorcycle mounted gimbals). And of course, shooting motorcycles and automotive (especially drifting), it's even more important to know where to be and what your talent is planning to do.

If you can learn the sport, know your gear, and identify the best places to be … you'll walk away with the most compelling content possible.


Improv skate dolly - Oren Peli feature. Photo: @thekatiemustard.

What was one of the most important things you learned on set?

Todd Grossman: When it comes to filming sports and motion, the most important thing has always been storytelling. Some might say story doesn't always apply to sports, but even on the simplest level, a skater grinding down a handrail has a definitive beginning, middle, and end. So I'd challenge you to ask yourself what's the story you're trying to tell? On the extreme end, it could be a narrative action sports film like Jonah Hill's coming-of-age skateboard flick, "Mid 90's"; in which the story required an authentic look and feel to a very specific era, or perhaps you're just shooting a montage of action sports moments; in which case you might want the camera moving fast, with over the top angles to emphasize the tricks. Regardless, always think of your camera as an extension of the story that you, or the trick, are wanting to tell.

One unique example was a recent project I helped launch during the pandemic. A former X-Game friend's family owned a famous dance studio called The Space TV, and wanted to build a streaming content platform with some of the top online dance classes, music videos and more. We saw that the majority of existing content in this realm is filmed static, on a tri-pod, yet the choreographers and talent are always moving. Thus the 'story' dictated motion. So we set up a single mirrorless camera on a handheld gimbal so that a lone operator could 'flow' with the talent. This accentuated the movement and breathed dynamic life into all the videos shots.


Shooting @kilianmartinsk8 - Edge of the World. Photo: @ryanfleming.

If you could share 3 Best Practices for Action Sports Filmmakers, what would they be?

Todd Grossman: The first and most important would be something I learned in my film school days at USC. Several professors put a strong emphasis on understanding what's come before us and how it has affected viewers and/or society. Even in action sports, having a strong sense of what others have done, or are doing, can be both freeing and inspiring. We can learn from legends in the business on all levels, including the athletes.

With that said, I can't overstate the importance of finding your own voice. It's one thing to learn from the past, but you have to balance that with your own style and what you feel passionate about. The most compelling content is always an even mix of something audiences haven't seen before, coupled with a unique perspective…. your unique perspective.

Finally, I'd point to the importance of practice. Like action sports themselves, you get better with repetition and practice. As your equipment slowly becomes an invisible extension of your arms, you start to focus in on the athletes, watch the approaching and receding environments, and find yourself instinctually in the right place.

Just as the athletes you're filming might take five, ten, or a hundred tries to land a trick, one of the most important keys to action sports filmmaking, is to film as much as you can, and constantly review that footage, so you can learn from it. Was the camera in the right place? Did you capture the trick in its best light? Is the athlete you were filming as stoked with the shot as you are?

Asking yourself all of these questions and more will lead to even better footage as you grow and evolve as an action sport filmmaker. So take your time, find your voice, and share your incredible content with the world.





About Todd Grossman: With a highly unique background in both Hollywood blockbuster/studio filmmaking and the more raw, authentic realm of action sports, Todd Grossman merges dynamic visuals with compelling stories to create cinematic and digital content with an edge. Recently, Todd partnered with Keanu Reeves to create ongoing content for Arch Motorcycle Company. A multi-year span of broadcast commercials, digital web spots, social media clips, and a short form documentary. He's produced and developed original content for filmmaker David Leitch of 87North (DIR: Deadpool 2, Fast & Furious Presents: Hobbs & Shaw), as well produced hundreds of spots in action shorts, music videos, indie films, and even feature film reshoots for box office hits John Wick starring Keanu Reeves, Parker starring Jason Statham and Jennifer Lopez, and others. Todd Grossman: tgfilms.com Instagram: instagram.com/tgfilms





Book Spotlight


Shooting Action Sports: The Ultimate Guide to Extreme Filmmaking
Written by Todd Grossman

Book Reviews:
"Grossman's real-life experiences and wealth of film knowledge create a fun and thoroughly engaging read." -Simon Duggan, ACS, Cinematographer, "Live Free or Die Hard"

"Grossman is a young master of shooting action sports; and that vast knowledge is all here in his book. He will take you through the field with unique clarity, insight and innovation." -Rob Cohen, Director, The Fast and the Furious, xXx, The Mummy: Tomb of the Dragon Emperor
This full-color illustrated guide takes you through all aspects of video production, focusing on action sports. From planning and preparation to editing and postproduction, you'll get a solid understanding of the changing technology, camera techniques, and basic to more-advanced shooting principles that can be applied to almost every scenario you encounter. The countless examples of camera tricks and techniques used at major events apply to any kind of shoot.
Equally as important, you're encouraged to go beyond merely recording the scene and learn how to think like a professional cameraman. Predicting and anticipating is perhaps the greatest talent a cameraman can acquire. It means keeping both eyes open and see not only what is happening around your frame, but also what is about to happen in it. Master the techniques and tools of the trade so you can create compelling and creative work.
Includes tips on how to:
Choose a format
Develop your own style
Plan for a successful project, including funding and distribution
Capture the shot in any environment
Shooting tips and techniques for skateboarding, snowboarding, wakeboarding, surfing, freestyle BMX, and more
Order your copy of the book,
"Shooting Action Sports: The Ultimate Guide to Extreme Filmmaking",
at the
StudentFilmmakers
Online Store today.
Arch Motorcycles "It Delivers" - with Keanu Reeves
"Edge of the World" with Kilian Martin:
Body Glove "Feel" with Tatiana Weston-Webb:
The Making of Arch Motorcycles Shoots: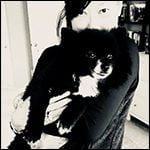 Interview conducted by Jody Michelle Solis. Jody serves as Associate Publisher for StudentFilmmakers Magazine (www.studentfilmmakers.com), HD Pro Guide Magazine (www.hdproguide.com), and Sports Video Tech (www.sportsvideotech.com) Magazine. She enjoys content creation, shooting/editing video, and teaching dance/yoga.