StudentFilmmakers Magazine: What are the most important skills a documentary filmmaker must possess?
Michael Rabiger:

The ability to:
Reject stereotyped approaches to your subject until you find one original.
Aim to make a visual film that needs no interviews or narration.
Listen, think, and change course when needed.
Use a camera like a mobile intelligence.
Empathize your way into other people's reality.
When editing, assemble all your action material first, bring words to it sparingly and later.
Show cuts to trial audiences and listen closely to what they liked and disliked.
StudentFilmmakers Magazine: What was one of the most important things you learned filming on location?

Michael Rabiger:
See what the location says about the people who live there, and film it engagingly.
Make the location particular and interesting, as if it were a character and not just a backdrop.
Bring alternative equipment, particularly mics, in case you have to change strategies.
StudentFilmmakers Magazine: What was the most challenging problem solved?

Michael Rabiger: I didn't know where my film subjects came from until I hit upon the idea of artistic identity, something everyone already has, hidden inside. You have to search for it and define it. It isn't fixed but finding the one you currently have will help you greatly. I made 21 films without realizing they had a common denominator that came from the marks left on me by my history!


StudentFilmmakers Magazine: If you could share your Top 3 Tips for aspiring documentary filmmakers, what would they be?

Michael Rabiger:
Tip #1: Find you artistic identity (see in the book, Directing the Documentary), and develop subjects you are passionate about.
Tip #2: Find a form and approach that is specific to your subject and that serves it better than any other form.
Tip #3: It's better to do a short, narrowly framed subject deeply and well, than a broadly defined topic superficially
Michael Rabiger began in the cutting rooms of England's Pinewood and Shepperton Studios, became an editor and BBC director of documentaries, and then specialized for many years in the US as a production and aesthetics educator. At Columbia College Chicago he was co-founder, then chair of the Film/Video Department and founded the Michael Rabiger Center for Documentary. He has directed or edited more than 35 films, was a founding faculty member and then Chair of the Film/Video Department at Columbia College Chicago, and has given workshops in many countries, designed and led a multinational European documentary workshop for CILECT, won the International Documentary Association's Scholarship and Preservation Award, and was also awarded the Genius/Career Achievement Award by the Chicago International Documentary Festival.
Book Spotlight
Directing the Documentary, 7th Edition
By Michael Rabiger and Courtney Hermann
Directing the Documentary is the definitive book on the documentary form, that will allow you to master the craft of documentary filmmaking. Focusing on the hands-on work needed to make your concept a reality, it covers the documentary filmmaking process from top to bottom, providing in-depth lessons on every aspect of preproduction, production, and postproduction.

The book includes dozens of projects, practical exercises, and thought-provoking questions, and offers best practices for researching and honing your documentary idea, developing a crew, guiding your team, and much more. This fully revised and updated 7th edition also includes brand new content on the rise of the documentary series, the impact of video on-demand and content aggregators, updated information on prosumer and professional video (including 4K+), coverage of new audio & lighting solutions and trends in post-production, coverage of the immersive documentary, and provides practical sets of solutions for low, medium, and high budget documentary film productions throughout. The companion website has also been fully updated to a variety of new projects and forms.

By combining expert advice on the storytelling process, the technical aspects of filmmaking and commentary on the philosophical underpinnings of the art, this book provides the practical and holistic understanding you need to become a highly regarded, original, and ethical contributor to the genre. Ideal for both aspiring and established documentary filmmakers, this book has it all.

Order your copy of the book, Directing the Documentary, 7th Edition, at the StudentFilmmakers Online store today!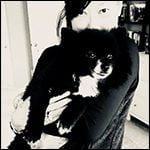 Interview conducted by Jody Michelle Solis. Jody serves as Associate Publisher for StudentFilmmakers Magazine (www.studentfilmmakers.com), HD Pro Guide Magazine (www.hdproguide.com), and Sports Video Tech (www.sportsvideotech.com) Magazine. She enjoys content creation, shooting/editing video, and teaching dance/yoga.